Sell Your Cattle!
If on a mobile device, turn your phone sideways for the best view of all the information below.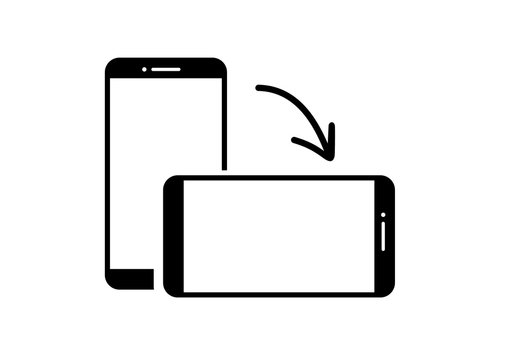 March 29th Spring Exchange
Special
BIDDING PRACTICE LOT (191552)
Terms & Conditions
This is an agreement between you and MontanaCattleConneXion.com and its owners (hereinafter "MCC") that describes your rights to use the website and its services. In order to bid on and purchase livestock, you must read, agree with and accept all of the terms ("this Agreement"). You should read the entire Agreement because all of the terms are important and together create a legal agreement that, once accepted by you, applies to you. Cattle Slide explanation and obligations of the buyer and seller are below.
MontanaCattleConnexion.com's services at this website are available only to, and may be used only by, persons who are able to enter into legally binding contracts. If you are an individual, you must be at least 18 years of age. If you are registering as a business, you represent that you have the authority to bind that entity to this agreement.
MontanaCattleConnexion.com is a sale platform that allows users to bid, make offers and purchases of livestock online.
MontanaCattleConnexion.com provides the Services and the website so that Sellers may offer livestock for sale and Buyers may place offers to purchase offered livestock. MontanaCattleConnexion.com is an agent, representative, broker of Buyers & Sellers on the Auction Platform. No Buyer, Seller, Livestock Auctions, or Auctioneers is an agent, representative, broker, employee or partner of MontanaCattleConnexion.com. This Agreement shall not be interpreted or construed to create an association, agency, or partnership between the parties.
Montana Cattle Connexion is solely responsible for the approval of online bidders at that sale. MCC reserves the right to determine whether to accept bidders and bids based on whatever factors that MCC or Seller uses for such decisions.
You acknowledge and agree that by placing a bid on livestock, you represent and warrant that you shall not misrepresent your ability to close the transaction pursuant to the terms and conditions of sale, that you have the capacity to close the transaction, that you have actual authority to enter a bid.
All bids are between the Buyer and the MCC. When you commit to buy an item (bid), you enter into a legally binding, non-retractable contract to purchase with MontanaCattleConnexion.com and you are agreeing to be bound by the terms and conditions. Once your bid has been accepted, you are obligated to complete the transaction with the Livestock Auction in accordance with the terms and conditions of that consignment.
Auctioneer's and Livestock Auction's Discretion. There may be occasions when more than one bidder believes they are the winning bidder. The Auctioneer and/or the Livestock Auction have the right at his/her/their/its absolute and sole discretion to refuse any internet bid, to advance the bidding in such a manner as he/she/they/it may decide. In the case of error or dispute, and whether during or after the sale, to determine the successful bidder, to continue the bidding, to cancel the sale or to reoffer and resell the item in dispute. The Auctioneer and/or Livestock Auction's determination shall be final.
Upon submitting the winning bid and winning a sale lot, Buyer owns the livestock if they are the highest bid and Buyer's bid has been accepted by auctioneer. The Buyer cannot thereafter reject the livestock.
Montana Cattle ConneXion offers the service of ONLINE CLASSIFIED ADVERTISING.
Users May not post a "For Sale by Owner/Classified ad" with the Auction method to sell. Your ad will be deleted immediately. If you'd like to sell using MCC's auction service please contact us.
Terms & Conditions of Classified & For Sale by Owner Ads. Hereinafter known as "classified ads."
All new classified ads will be screened by the system administrator. If an ad does not to conform to below guidelines set by MontanaCattleConnexion.com, the ad may be edited, deleted or suspended at MCC's discretion without refund.
MontanaCattleConneXion.com is NOT an agent, broker, or dealer in horses, dogs, truck, trailers, equipment or new or used saddles, tack, bits or spurs and does not receive any commission on classified ads.
LOAD LOTS OF CATTLE MAY NOT BE LISTED FOR SALE IN THE CLASSIFIED ADS.

Listings may be deleted at any time

RELEASE:

MontanaCattleConneXion.com acts as a venue for listing horses and other items for sale. We are not involved in the actual transaction between buyers and sellers. Because we are not involved in the actual transaction between buyers and sellers, in the event you have a dispute with one or more users, you release MontanaCattleConneXion.com and its owners, agents, subsidiaries and employees from claims, demands and damages (actual or consequential) of every kind and nature, known and unknown, suspected or unsuspected, disclosed or undisclosed, arising out of or in any way connected with such disputes.
ALL GUARANTEES ARE BETWEEN BUYER AND SELLER.
NO GUARANTEE:

MontanaCattleConnexion.com does not guarantee the sale of any item posted on MontanaCattleConnexion.com. MontanaCattleConnexion.com does not guarantee the owner/seller's services, representations. MontanaCattleConnexion.com does not guarantee or warrant the performance of any person or entity advertising on its site. MontanaCattleConnexion.com does not control the content posted on the site and, as such, does not guarantee the accuracy, integrity or quality of such content.

MontanaCattleConnexion.com does NOT have any sort of program to insure receipt of your purchases from third parties. We recommend that you place insurance and tracking on all items.

Owners are responsible to proofread ads and confirm that correct photos are appearing on ads. Owners are responsible for early deletion of ads. Owners are responsible for marking items Sold.

Service interruptions are possible. MontanaCattleConnexion.com cannot guarantee uninterrupted service due to circumstances beyond our control.

NO ARCHIVE:

Always PRINT and KEEP a copy of any ad used to buy or sell a horse on our site. WE DO NOT KEEP ANY KIND OF ARCHIVE OF DELETED OR EXPIRED ADS.

RIGHT TO REFUSE SERVICE:

We reserve the right to refuse service to anyone for any reason.

EDITORIAL CHANGES - EDITING of ADS:

All advertisement listings are subject to reasonable editorial changes or deletion.

MontanaCattleConnexion.com reserves the right to edit ads at its discretion. MontanaCattleConnexion.com actively edits ads. We do this for a variety of reasons, to include but not be limited to; the correction of gross misspellings, improved search engine optimization, removal of inappropriate content, to better describe sales items, to shorten ad titles, to remove video links, to remove unnecessary symbols.

DISALLOWED ADVERTISING:

Slanderous, malicious, warning, or ANY KIND OF DEROGATORY ads are not permitted on MontanaCattleConnexion.com. Profanity and harassment are not allowed on MontanaCattleConnexion.com.

Posting an ad here indicates full agreement with our Terms of Use.

If you have a complaint about a seller on our system, please contact us with the details. If we suspect that a seller is participating in any sort of questionable or fraudulent activity via our site, engaging in any sort of false or misleading advertising, etc., we will disable that seller's account without notice at our own discretion.

INAPPROPRIATE CONTENT:

This site has no age restrictions and is intended for use by the general public. Any and all profanity, pornography and content of questionable intent, including racial slurs and propaganda, is a violation of the site use rules. The content will be immediately removed, and the violator will be prosecuted to the full extent of Montana law.

SOLICITATION AND SCAMMING:

Solicitation or spamming of other MontanaCattleConnexion.com users through our site or ads is not allowed. If you send any type of unsolicited email (spam) to other users of our site advertising your own services, your account will be disabled and your ads will be deleted, your email will be blocked from further ad responses, and you will be marked on our site as a spammer.

If you see a slanderous or malicious ad on our site or receive unsolicited email (spam) from another user such as someone trying to sell you their own services via our ad response form, please report the scammer/spammer through your online ad responses.

If you see a possible stolen or missing - livestock or equipment listed on our site for sale, please contact us and it will be removed as soon as possible.

YOUR PRIVACY, ETC.:

MontanaCattleConnexion.com is not responsible for photos lost or damaged in the mail. MontanaCattleConnexion.com is not responsible for typos or accidental errors appearing on advertisements. All fees paid are non-refundable. We reserve the right to delete ads for sold items without notice to seller.

By using this service, all users, sellers, and buyers agree to the above terms entirely.

Copyrighted Images, Proofs, Etc.

MontanaCattleConnexion.com cannot be held responsible for violations created by its users and/or customers. These violations include, but are not limited to: copyright violation, trademark violations, trade names or patents, or other content which is in violation of any local, state or federal laws.

Our customers are solely responsible for obtaining express permission from professional photographers, subjects, etc. to display images on our site. We will not accept any images labeled "PROOF" for use on our web site. If there is a visible photographer's signature or label on the face of a photo, we "WILL" remove this information from the digital image that we display. If we are informed of copyright violations created by our customers, we will remove disputed images from the site without refund or prior notice to the offender. MontanaCattleConnexion.com may, in appropriate circumstances and at its own discretion, disable and/or terminate the accounts of users who have infringed on the copyrights of others. If you are a photographer, please be sure to contact your customer directly about their inappropriate use of your photo.
---
WEB ADDRESSES
At this time we will allow website links in the ads. If you include a web address (url) in your ad you cannot use any verbiage that implies that you have anything else for sale.
EXAMPLE: You CAN NOT WRITE "Check out our other Horses at www.otherdomain.com"
Note: If you do we will edit your ad. If you do it a second time, your ad will be deleted and no refund will be given.
Disclaimer of Warranties.

YOU ACKNOWLEDGE THAT COMPUTER AND TELECOMMUNICATIONS SYSTEMS ARE NOT FAULT-FREE AND OCCASIONAL PERIODS OF DOWNTIME OCCUR. WE DO NOT GUARANTEE THE SERVICES WILL BE UNINTERRUPTED, TIMELY, OR ERROR-FREE OR THAT AN UNACCEPTED OR LOSING INTERNET BID WON'T OCCUR. AUCTIONS CAN BE INTERRUPTED BY NUCLEAR ATTACKS, EMPS AND SOLAR FLARES.
Limitation of Liability. To the extent permitted by applicable law, MontanaCattleConnexion.com is not liable, and you agree to not hold MontanaCattleConnexion.com responsible, for any damages or losses resulting directly or indirectly from:

your use of or your inability to use our website and/or Services, or the content materials and functions related thereto;
delays or disruptions in our Services;
glitches, bugs, errors, or inaccuracies of any kind in our Services; or
the content, actions, or inactions of third parties, including items listed using our Services.

Termination of Use. MontanaCattleConnexion.com may, at its sole discretion, refuse to accept a person's (or entity's) registration, and may, at any time after accepting registration, may terminate or refuse to permit a person's (or entity's) continuing use of the Services and the Website for any reason without notice.
If an entity places a bid, then the person executing the bid on behalf of the entity agrees to personally guarantee payment for any successful bid.
You may be able to access third-party websites or services via the Services, including but not limited to Seller's websites and catalogs, Livestock Auction websites and information, and Auctioneer websites and information. MontanaCattleConnexion.com is not responsible for third-party websites, services, or material available through those third-party services. You are solely responsible for your dealings with third-parties.
You are responsible for your user profile, ID and passwords. If you allow someone else access to use your user profile and ID and they use it to bid on livestock and are the highest bid accepted by the auctioneer, then you are responsible for completing the transaction and paying for the livestock. Therefore, it is highly recommended that you keep your user profile, ID and password secret and allow no one else to use it. If you are logged in with your user profile and ID and it is used to bid by you or someone else then you will be responsible for payment of those livestock where the auctioneer accepts such bid and such bid is the high bid.
Amendments and Changes to Agreement. At any time, MontanaCattleConnexion.com may change or amend any or all of these terms. Any changes or amendments will be reflected on the website. Your use of the services after the date the change becomes effective will be your consent to the changed terms. If you do not agree to the changes, you must stop using the Services. Otherwise, the new terms will apply to you.
No third-party beneficiaries. This Agreement is solely for your and MontanaCattleConnexion.com's benefit. It is not for the benefit of any other person or entity, except for MontanaCattleConnexion.com's owners, successors and assigns.
Severability. If any provision of this agreement is deemed to be invalid or unenforceable, such provision shall be stricken and the remaining provisions shall be interpreted in such a way as to carry out the intent of the parties to the greatest extent possible.
Terms of Buyers and Sellers after Sale
BUYER REGISTRATION

: Each bidder must be properly registered and have a Montana Cattle ConneXion Buyer's Number to bid.

DISPUTE

:

Th

e decision of the Sale Manager & Montana Cattle Connection shall be

fi

nal and absolute.

Th

e Sale Manager & Montana Cattle ConneXion reserves the right to reject any and all bids.

The record of sale kept by the Sale Manager and clerk will be taken as final in the event of any dispute.

Montana Cattle ConneXion reserves the right to refuse any bid at the time of the sale.

PAYMENTS

:

Buyer agrees to pay Montana Cattle ConneXion for the bene

fi

ts of Seller, $100.00 per head as part payment upon entering into this contract and to pay the remaining balance at the time of delivery. If Buyer is present at delivery, payment is to be received at time of delivery. If Buyer is not present at delivery, payment is to be received by Montana Cattle ConneXion no later than the

fi

rst business day following delivery.

Th

is can be done by wire or ACH transfer of funds or by overnight mail on the day of delivery.

Seller acknowledges that it has received from Montana Cattle ConneXion $85.00 per head as part payment for the livestock and agrees that the remaining balance is to be held in a Montana Cattle ConneXion Custodial account for shipper's proceeds, as a deposit on commission, until delivery, when the actual commission can be determined. If Buyer defaults or otherwise fails to take delivery, he will forfeit his $100.00/head part payment. In addition if either Buyer or Seller defaults, the defaulting party shall be liable for actual and incidental damages as are permitted by the Uniform Commercial Code, plus court costs and reasonable attorney's fees.

ACCEPTABLE PAYMENT

: A check or wire transfer of funds.

No dra

ft

s will be accepted as payment of livestock.

In the event of multiple shipments, payment will be required on each day's delivery. Any and all payments will be made to Montana Cattle ConneXion Custodial Account for Shipper's proceeds.
By Wire or Overnight Delivery (FedEX/UPS)
BASE WEIGHT

: Is the estimated average pay weight of the cattle on the day of delivery.

SLIDE EXPLANATION

: Example: A lot with a 650# base weight sells for $200/cwt. If cattle weigh 651# on a 10 cent slide the price would be $199.90, 660#- $199.00, etc.

BUYER INSURANCE (MANDATORY)

: If the pay weight of cattle is 41 pounds or more over BASE WEIGHT, the slide stop. Remainder of total weight sold at a

fl

at rate negotiated by Montana Cattle ConneXion

on annual or biannual basis.

Th

ere will be a 25 pound allowance from the base weight, and the slide will be 80 cents per pound under the slide weight on bred heifers and 50 cents per pound under slide weight on the bred cows unless otherwise stated.

INSPECTION AND WARRANTIES

: Seller shall deliver within 5% of the stated number of livestock on contract. In the event Seller fails to deliver within 5% of stated number of Livestock on contract, he will be liable for replacing any cattle not delivered with cattle of equal size and quantity or make the necessary freight adjustment to Buyer. If Buyer demands replacement of cattle or freight adjustment will be Seller's expense and Buyer's approval.

Buyer, his agent, or Montana Cattle ConneXion shall have the right at delivery to sort and reject any stags, crippled, blind, loco, lump-jawed or otherwise unmerchantable cattle or any other cattle that are not described in this contract as determined by Montana Cattle ConneXion. Buyer shall notify Montana Cattle ConneXion of any grievance regarding any livestock within twenty four (24) hours a

ft

er possession.

FREIGHT ADJUSTMENT

: No adjustments will be given on cattle that weigh below the estimated base weight if the head count is within 5% of the contract. Buyer is not required to accept a speci

fi

c number of cattle sold, if they exceed the base weight.

Buyer must compute number of loads from gross weight on livestock contract and have enough trucks available at delivery.

WEIGHING CONDITIONS:

All cattle will be weighed on a certi

fi

ed scale according to weighing conditions stated in the Livestock Contract. No cattle will be delivered or weighed on days when the temperatures are 10 below zero or more.

OVERNIGHT DRY STAND

: Cattle will be dry lotted (no feed or water) the evening prior to delivery.

HEALTH:

Seller shall furnish to buyer any brand and health certi

fi

cate required by Federal and State law. Buyer is responsible for notifying Montana Cattle ConneXion when health certi

fi

cates are needed.

SPLIT LOADS:

Heifer price will be a set $ amount/cwt as stated in the lot information back of the original price of the steers.

BRED CATTLE:

Bred cattle are to be pregnancy checked and aged by a licensed veterinarian (at seller's expense) within 30 days prior to sale. Buyer has 7 days upon possession to con

fi

rm pregnancy. A

ft

er 7 days, Seller & Montana Cattle ConneXion will have no further liability for cattle that are not pregnant. Heifers that are sold as Open Feeder Heifers will be pregnancy checked by a licensed veterinarian (at seller's expense) within 30 days prior to delivery. A veterinarian's certi

fi

cate must accompany cattle.

BRED CATTLE SLIDE EXPLANATION

: All breeding cattle will be sold on a sliding scale on the bottom side only.

Th

ere will be a 25 pound allowance from the base weight and the slide will be 80 cents per pound under the weight on bred heifers and 50 cents per pound under slide weight on the bred cows unless otherwise stated. Bred cattle will also be bangs vaccinated with a legible tattoo, unless otherwise stated.

COMMISSION:

Seller agrees to pay Montana Cattle ConneXion a commission of 1.5% of the gross proceeds of the sale for calf & feeder contracts, 1.5 % of gross proceeds for bred cows and heifers.

Th

e minimum commission charge is $10.00 per head.

NO SALE OR PASS OUT:

If seller elects to decline the highest bid o

ff

ered at the auction, he must do so

before the next lot is sold.

If Seller declines the highest bid or for any reason withdraws, said livestock from the auction, the No Sale fee is $4.00 per head.

Th

e No Sale fee will immediately become due or payable.

DESIGNATION OF AGENT

: If Seller and Buyer are not present at the auction, Seller and Buyer authorizes Montana Cattle ConneXion to complete and sign

a Livestock Contract for the sale of the livestock described in this contract, on behalf and in the name of the Seller and Buyer, which will make Seller and Buyer obligated to all terms and conditions of the Livestock Contract, as if Seller and Buyer had signed the contract himself. Seller also authorizes Montana Cattle ConneXion to negotiate a satisfactory settlement regarding any discrepancies at delivery.

LIEN:

Seller warrants that he has good and marketable title to the livestock and that the livestock will be delivered free from all security interests, liens or encumbrances unless otherwise stated on consignment contract.

DEFAULT

: In the event of failure on the part of either the Buyer or Seller (Parties), to fully perform under the terms of this Agreement, the non-defaulting party may pursue any available remedy at law or equity including speci

fi

c performances against the defaulting party. In addition, the successful party in any action brought to enforce this agreement shall be entitled to costs and reasonable attorney's fees as determined by the Court.

In the event of a default and upon receipt of written notice clearly stating the default, Montana Cattle ConneXion shall deliver the balance of the down

payment to the non-defaulting party or in the event of a dispute concerning the performance by either party, Montana Cattle ConneXion may deposit the down payment into an interest bearing account and shall place both parties names on the account which shall require a signature from both parities to remove any of the money. Upon payment of the down payment as provided for in this paragraph, its members, employees and representatives shall be released from any further liability and have no other obligations to either party.

Th

e parties understand and agree that Montana Cattle ConneXion does not guarantee the performance of either party and is not a "Party" to this agreement.

Th

e parties further understand and agree that all warranties either expressed or implied are between parties.

Th

e parties both agree that a

ft

er payment of the money as described in the provision, they release Montana Cattle ConneXion, its representatives, members and employees from all responsibility for any default by either party. In no event shall Montana Cattle ConneXion be liable for lost pro

fi

ts or any special, incidental consequential damages however arising.

SECURITY AGREEMENT

: Buyer hereby grants Montana Cattle ConneXion a security interest in the livestock described herein including the products and proceeds thereof, until such time as

fi

nal payment of the full purchase price of said livestock is made by Cashier's check, wire transfer of funds or until Montana Cattle ConneXion actually receives final payment on any payment item issued. Default shall exist if final payment is not received within one day from the date buyer takes possession of the livestock described herein, or upon the death, bankruptcy or insolvency of the buyer or upon the sale of said livestock without prior written permission. Upon default, Montana Cattle ConneXion with or without notice, may exercise any and all rights accorded it by law.
This Auction Uses Proxy Bidding.
Ended
BIDDING PRACTICE LOT
BIDDING OPENS THURSDAY EVENING
Final Bid Price: $

153.00

8 Bid(s) View Bid History
High Bidder: Big Timber, MT
763 Page Views
Payment Options

Payment Instructions
Livestock Payment Terms: Livestock Payments will be made in Escrow prior to shipping the livestock. Funds will be held in Escrow until after the Livestock are Shipped to the Buyer. Buyer has 24 Hours to Inspect Livestock before Funds are released to the Seller. Contact Boe Robbie @ 406.855.0051 for Sales information or questions regarding payment.
Description
CLICK TO BID ON THIS LOT. PRACTICE ONLY. MAKE SURE YOUR ACCOUNT IS REGISTERED AND CLEARED TO BID. IF YOU CANNOT BID, CONTACT BOE ROBBIE AT 406.855.0051
Details
Representative and Contact Number

Boe Robbie 406.855.0051
---
Lot # 001
System ID # 191552
End Date
Start Date
763 Page Views
Description
CLICK TO BID ON THIS LOT. PRACTICE ONLY. MAKE SURE YOUR ACCOUNT IS REGISTERED AND CLEARED TO BID. IF YOU CANNOT BID, CONTACT BOE ROBBIE AT 406.855.0051
Questions & Answers
There are no questions for this listing.