What are My Cattle Worth?
If on a mobile device, turn your phone sideways for the best view of all the information below.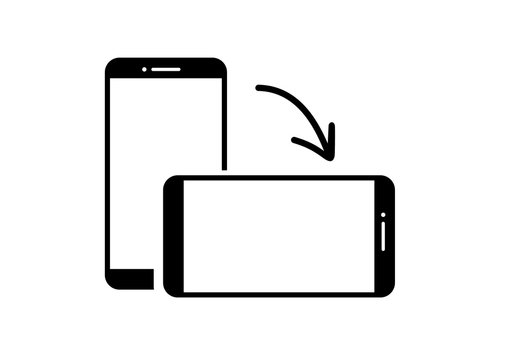 Buyer Information
Livestock SOLD:
60,000+ Head
Escrow Transactions:
$32+ Million
Monthly Online Users:
4,800+ Users

It's Not About What You Say, It's About What You Do...
The Cattle Business is based on relationships and doing business with people you trust. We know that you as a buyer want to have a connection or relationship with the people you are doing business with. Every operation is different and we strive to build successful and profitable relationships with our customers! ConneXion is a family run business just like most farms and ranches across the country. You can buy with confidence knowing that the Robbie family, our friends, customers and partners can be your trusted ConneXion when buying cattle!
ConneXion's Online Marketplace was built around being able to completely represent cattle right and give more information to buyers in an easy-to-use, stress-free platform! We work hard to make sure our buyers can have the utmost confidence in the cattle we sell. We offer the professionalism of a large company with the customer service of a family-owned and operated business.
ConneXion offers you the easiest and most convenient cattle marketplace in the world!
Buyer Registration
Frequently Asked Questions
Sales Information -
No, Buyers pay no fees above the agreed asking price. In the ConneXion Marketing Program, there is only a percentage commission paid by the sellers.
We work with our sellers to price cattle within the market. We provide sellers with a suggested price and an expected value range, however, our sellers get the final say in how cattle are priced. If someone wants beyond what the market can handle, we don't list the cattle. In an Auction, cattle will sell with no reserve, high bid will own the cattle.
In order to Bid, Buy or Make an Offer on any Livestock, you must have an account registered with ConneXion. Your information will not be shared with anyone. We only ask for a Banking Reference to verify good standing.
Your Account must be manually approved by our team. We try to approve accounts as quick as we can, sometimes taking a few minutes to a few hours depending on the time of day. You'll get an email notifying you that your account has been approved.
Navigating ConneXion Livestock -
The site is updated daily as long as we have changes to be made. Lots are listed as soon as we get all the information, pricing and video ready.
Sign up for our email updates to the show list and upcoming auction information.
About ConneXion -
ConneXion is a Family Business operated by the Robbie Family: Scott, Mitzi and Boe Robbie. Our Family has been in the Cattle Marketing Business for over 25 Years, delivering Experience, Integrity and Innovation! Our combined experiences, in different livestock ventures, Cattle Feeding and Independent Order Buying, has given us plenty of experience so we can better help our customers on both sides. Our family's "Legacy of Caring" is traced back to Scott's Grandfather, Franklin, who founded the Yellowstone Boys & Girls Ranch in Billings, MT. Finally, our Innovations have come with the creation of the ConneXion Livestock Platform and the cutting edge techniques used to market livestock across the United States.
No, we market cattle of all classes over the course of a year. While our Primary business is marketing feeder cattle year-round, we are a source to buy or sell breeding stock, including replacement heifers, bred heifers, cows, pairs and feeding cows. But it doesn't stop there! We have ran Production Bull Sales, County Fair 4-H Sales, Show Pig Auctions, Colt Sales, and the REAL Ranch Horse Invitational Sale.
Don't forget! For those of you that will background cattle to re-sell, we can also market those cattle for you back to our network of finishing yards.
Our Network of Buyers includes all kinds of different sized operations across 29 States!
Cattle Feeders with capacities ranging from 60 head to 100,000 head!

Our Primary Feeder Buyers are from Family Farms & Feeding Operations across ND, SD, CO, MN, IA, NE, KS

Yearling Buyers and Grazing Programs also span across ID, MT, WA, CA, WY
Our Sellers are comprised of the same types of people. Family sized operations on up to corporate ranches. But most of our Sellers fall in to the category of selling 2-3 loads of calves every year.
Our team and our company protects our customers every step of the way. ConneXion is a licensed fiduciary, meaning that we are bound not only by our personal integrity but by law to act in the best interest of our customers at all times. This includes being present at every delivery to ensure contract specifications are met, cattle are sorted correctly, any adjustments are agreed to by all 3 parties, and your settlements are calculated accurately. We further protect our customers in the event of breach of contract or failure to perform by the other party. The best protection is by Representing cattle accurately, communicating directly with our buyers to keep them informed, and transacting the sale through an Escrow Account. You are 100% protected in any transaction with ConneXion. Our Payment standards EXCEED those of any other livestock marketing firm in the NATION!
Everyone makes mistakes and we are only human, sometimes we can miss a lump or a curled toe in the sorting alley. Please let us know if there is something we need to fix! In the rare case that there are any individual cattle that don't meet quality standards, ConneXion will take the steps necessary to rectify the situation. Sometimes cattle with a blemish can get by us. We will discount the animal if it is a minor issue or in the case the animal can't be accepted, we will refund you in full, less the salvage value from the local sale barn.
There is not a long list of reps as there is with most big video sales. We put eyes on all the cattle we market and work hard to represent them right! Like we say above, this is a family business, so you are most likely going to deal with Boe Robbie or Scott Robbie. They Represent about 99% of the cattle we market. Throughout the process you may also have contact with Mitzi Robbie, who handles all the invoicing. Our small and focused team allows us to focus better on the individual needs of our customers. You can call us anytime to talk about the cattle or upcoming sales.
Buying with ConneXion -
Successful Sales, Next Steps -
After you successfully purchase a Lot, either on the Show List or an Auction:
You will receive a contract by email with the Terms & Conditions of the Sale, along with payment instructions.
A down payment may or may not be required depending on how long it is until delivery of the cattle.
All Livestock Sales through ConneXion are transacted through an Escrow Trust Account.
Trucking Arrangements: ConneXion will be in contact with all parties to set up shipping dates on the cattle.

A buyer may choose to set up the trucking yourself
Or let us know and we can set up the trucking for you.
All Livestock Sales through ConneXion are transacted through an Escrow Trust Account. An Escrow Account is a regulated account to protect two parties during high dollar transactions.
ConneXion has a fiduciary responsibility and is non-partial third party who acts with the interest of both buyers and sellers in mind to make sure both parties and the complex sales arrangements are satisfied.
Here's How Payments Work:
Upon successful Purchase/Winning Bid for Livestock, $100 per head partial payment is due from Buyer. ConneXion will pay $90 per head to the Seller as down payment and hold $10 per head as deposit on commission.
Two Days Prior to shipping day, the Buyer must pay 100% of Gross Contract amount less Down Payment into the Escrow Trust.
ConneXion Representative and Seller will weigh, sort and slide the cattle like any other delivery according to contract terms.
Cattle will ship to the Buyer. Final Settlement amount will be calculated.
Any difference between the original Escrow amount and Final settlement amount will be billed or refunded accordingly. If the Settlement amount comes in as less than what is held in Escrow, the refund will be wired back to you the same day.
Buyer has a 24 hour inspection period from the time the cattle ship. Upon approval from Buyer, exact sale proceeds will be wired to seller's account.
ConneXion's Online Platform is revolutionizing the way cattlemen buy and sell livestock. Our Escrow Trust offers a 100% Guarantee like no other marketing company in the nation can match!
No, We are expanding capabilities to market cattle from all over the United States. We have marketed cattle from Montana, Wyoming, South Dakota, Colorado and even Iowa! Our growing network of buyers necessitates getting cattle from other regions during different seasons. Please contact us and we will do our best to find cattle anytime of year to fit your needs!
Don't forget! For those of you that will background cattle to re-sell, we can also market those cattle for you back to our network of finishing yards.
Trucking can be lined up by the buyers or we can arrange trucking for you if you'd like. Let us know if there's anything we can do to make the delivery easier on you. ConneXion simply wants to make fair deals between buyers and sellers in hopes of building lasting relationships. We make sure the conditions are fair for both parties. There are some situations where we may suggest changes that would mutually benefit sellers and buyers, like a new ship date or different shipping location.
Cattle are weighed in the morning, as soon as we can get them to the scale.
Then cattle are sorted for quality, size and any blemishes.
After total and average weights are calculated, we call the buyers to report the weights, head counts and condition of the cattle.
Once cleared by the buyer, trucks will load!
Our Mission is to Market Quality Cattle with Integrity and send the best cattle to our buyers. To do this, we sort the cattle to be exactly what was represented because you expect to get what you paid for. Our goal is to be as close to the Gross Contract Weight as Possible, while finding the line of best fit between uniformity, contract average weight, and head counts. We will work closely with sellers to represent the cattle correctly at sale time and want them to be that way at delivery.
ConneXion uses different slides for different situations and offers choices to sellers to reflect their confidence in weights. Every operation is different and we want to help both parties make profitable agreements!
Buyer Registration