What are My Cattle Worth?
If on a mobile device, turn your phone sideways for the best view of all the information below.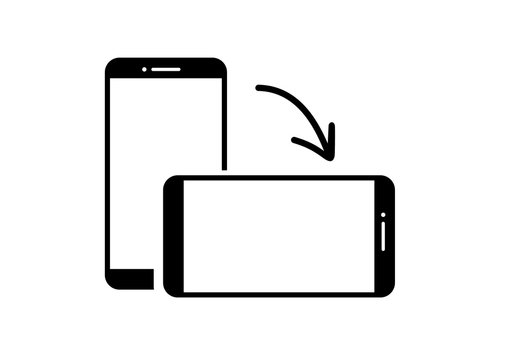 Ended
Cody, WY - Registered, 4 YO Cow/Calf Pairs
Reputation Quality Registered Herd Dispersal! Roll them right into ANY Program!
Additional Documents
Cow Registration Numbers
Breed/Color:
100% Registered Black Angus
Approx Shipping Date:
Saturday, April 1, 2023
Calving Dates:
Dec 20 to Feb 20
Description
An exceptional opportunity awaits to acquire a valuable registered herd that has been expertly bred and selectively chosen to produce top-quality seedstock. This investment promises long-term returns, with each cow meticulously documented and registered to ensure clear lineage and history that can be traced back for years. Extensive DNA testing has confirmed each animal's registration papers, guaranteeing the acquisition of proven bloodlines that have been carefully selected for their desired traits, such as hardiness, temperament, and fertility.
The most exciting thing about this group is that they are ready to roll into any program! You can breed them for Dec/Jan Calving again to whatever sires you want or you can hold the bulls back to target any calving date you wish!
About the Cow Herd
This cow herd is accustomed to high altitudes ranging from 4,500 to 6,000 feet, where they run on forest service allotments in the summers. With medium frames and an average running weight of approximately 1250 lbs, these cows are the perfect range cow, handling well with a pleasant disposition.
The cows are handled with expert stockmanship in mind. They are gentle enough to be calved out in a barn, with every pair going through the barn this year, but still have the maternal instincts to care for their babies out on big country.
Herd Origins & Age Breakdown:
x3 Pairs of 2 YOs - Home Raised on the Rock Creek Ranch
x17 Pairs 4 YOs
x1 Pair 5 YOs
Calf Crop
As of Feb 16th, with 3 calves yet to be born; There are 17 Bull Calves and 32 Heifer Calves. Perfect for growing this cow herd in the future!
AI Sires
Natural Service Sires
Calves were born from December 20th to February 20th. Every calf born was brought through the barn and into the warmer this year. There is not a single nipped ear or tail. Every calf is full eared and tailed. DNA Tests will be soon to determine lineage.
Management
Management on the Rock Creek Ranch has been second to none. All the cattle were DNA tested after purchase to ensure they matched the registration IDs. Several mistakes were found, and rectified thanks to their diligence. Cattle are grazed on mountain pastures in the summer, utilizing rotational and block grazing. Free-choice mineral year-round. In the winter months, cattle are fed top quality grass, chopped hay out on pasture.
Vaccination Protocol includes a Virashield 6 VL5 in the Spring. Calves had a dose of Alpha 7 at Birth, tagged to match their mothers. Registration records on the calves to come following the DNA Testing.
Stockmanship
Stockmanship is a priority at the ranch, with the cow herd handling well and worked regularly on foot, horseback, or with ATVs. The cows are frequently run through the working alley/squeeze chute with the head gates open to desensitize them to the working alleys. This ranch also raises and sells performance ranch horses, and in the summer, the cows are gathered and moved frequently for grazing and stockmanship purposes. With maternal traits that enable them to care for their calves and exceptional dispositions, these cows can be handled often, alone, or in groups.
Inquire with Boe Robbie 406.855.0051 about getting all available registration information. Also Contact if you'd like to set up an appointment to view the cows.
Details
Representative and Contact Number

Boe Robbie - 406.855.0051

Kind and Sex

Registered Cow Calf Pairs

Sell

Per Head

Approx Head Count

16

Approximate Shipping Date

Saturday, April 1, 2023

Breeds or Color Percentages

100% Registered Black Angus

Weight Variance

Fairly Even (+/- 15%)

Frame Size

Medium Frame - Mature Cow WT 1275-1375

Flesh Condition

Medium

Quality

FANCY

Vaccinations

Cows - Virashield 6 VL5 in the Spring. Calves had a dose of Alpha 7 at Birth

Origin

2 YOs Home Raised, All others purchased

Feed Program

Running out on Pasture, Fed chopped hay.

Location

39 miles North of Cody, WY

Readable Tattoo

100% Legible

Calving Dates

Dec 20 to Feb 20

Breeding Method and Sires

AI Sired, 2 Cycles Natural Service Bulls
---
Item # 832233
Qty Available

0

End Date
Start Date
262 Page Views
Questions & Answers
There are no questions for this listing.