What are My Cattle Worth?
If on a mobile device, turn your phone sideways for the best view of all the information below.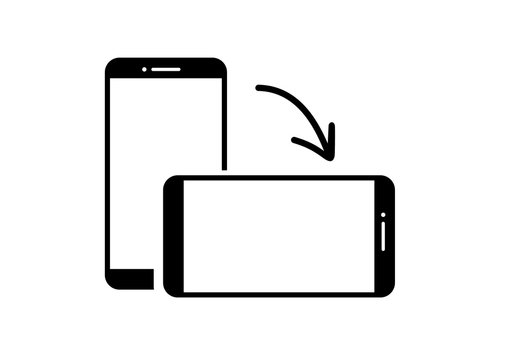 Do you have calves to sell but not enough to make a full truck load?
Are you tired of having no other options besides hauling calves to the sale ring?
Tired of taking 20-50 cents less per pound because buyers ran out of trucks at the sale barn?
The problem is not the number of buyers. There are thousands of buyers all over the country buying cattle. The problem is the supply overwhelms the sale barn infrastructure all at once and cattle cannot be sold efficiently during these times. Hundreds of producers complain of the long lines, heavy shrink, and late nights which dramatically affects proceeds from their cattle. Many buyers don't stay until the late night run finishes which leads to heavy discounts on feeder prices. The biggest issue gets to be the shortage of trucks that can haul the cattle.
All of this ultimately ends with the seller getting the short end of the stick.
Producers that sell load lots of cattle off the ranch have many different options to market their product, however, most feeder cattle come from smaller operators that don't have full loads to sell so they're left with fewer options and are inevitable backed in to a corner in the fall. Until Now...
Discover a better way to market your cattle for fair value, less shrink, and less commission!
Connexion Livestock's Online Brokerage Platform is the solution.
Sell (Forward Contract) your cattle during the summer months, just like the load lots with a pre-set shipping day in the future and shipping point. Various Locations and Dates across Montana effectively DOUBLE the number of Livestock Markets at your disposal. Guarantee fair value for your calves through our dynamic pricing algorithm that prices your cattle automatically for fair market value.
How it Works:
Choose your shipping date and location from a list of Pre-set Locations at local stockyards.
Enter in the information about your cattle; ie. Weights, head counts etc. to Consign your cattle to the online Stockyard Sale!
Your Price is automatically calculated and changes with the fluctuations in the market. Then just wait for your cattle to sell!
After you get your down payment and sales contract, all you have to do is keep raising those cattle until the scheduled delivery day.
Haul the cattle to the stockyards on your day where our team weighs your cattle and loads them right onto the trucks!
Wait, the price changes automatically?
Yes, our algorithm is a 26 stage value formula that takes the information about your cattle and inputs from the Chicago Mercantile Exchange in real time and calculates the value of your calves every ten seconds. If market conditions get better your price will go up!
With our dynamic pricing option, we are giving you more choices and control over the process. We empower you to choose when and how to market your cattle. Instead of being constrained by auctions, you can take charge of your marketing strategy. By selecting a better time to sell, you can avoid oversupply and limited truck availability that impact prices. While you may not have control over the price once listed, our algorithm guarantees a fair market price.
Think of it as a "market sell order" in the stock market—streamlined and efficient. With over 30 years of marketing experience, we know the best markets are from the end of June through August. By leveraging our platform, you can make informed decisions and capitalize on optimal market conditions. Take charge of your marketing, avoid auction uncertainties, and achieve better prices.
Market Your Cattle with ConneXion!
Consignment Form
The Perfect Solution for Producers to Market Cattle for the Best Price without the Stress & Risk of selling at auction!
"Marketing means making choices about how or what product to produce, where to market it and when to price. As a result, marketers have more control over the price they receive." -University of Georgia Ag Extension
Marketing with Connexion
Livestock SOLD:
75,000+ Head
Escrow Transactions:
$50+ million
Avg Users:
4,989 Users per Month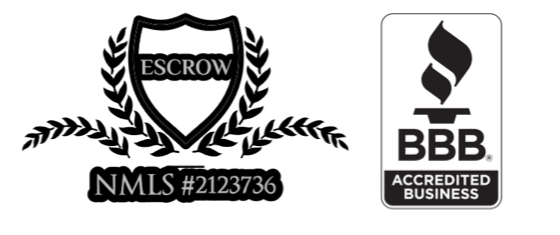 Testimonials
It's Not about What you Say, it's about What you Do...
Don't just take our word for it. Listen to what other sellers have to say about ConneXion.
I have worked with Boe & Scott Robbie for the past several years now and really enjoy the professionalism and attitude of putting IX Ranch Co first. Boe has taken the time to come to the ranch and really understand what our operation is about. He not only videos my cattle, he stays on top of the cattle markets and how they affect my marketing goals and objectives. He assists in sorting my calves into weight classes and spends a lot of time looking over performance and profitability data to determine the best sale weight and time. In addition the ConneXion payment platform is rock solid. In a time when markets are volatile and the value of cattle is so high, it is nice knowing that the money is good and in the bank.

Rich Roth - IX Ranch Co.
The year has been pretty tough on us in agriculture. Hail, fire, untimely moisture (I just can't bring myself to cuss it) and probably foremost, tanking markets. It's been pretty easy to complain and be negative, I'm as guilty as anyone. I gotta tell you though, there's too many good things in this life to not find the positive and that's what I'd like to pass on today. We had a group of short term cows and culls. We decided that going to the sale barn just wasn't in our best interest. We called our friends at ConneXion for advice. I say friends because first and foremost, that's what they are. They are always willing to discuss options and strategy for your marketing. We decided to put those cows on their video auction at a reasonable price that still beat the sale barn(I want to add that we use the sale barn frequently and this is in no way a repudiation of it). Long story short and after Mr Robbie made a special trip out here to discuss options and see these cows with his own eyes, we got them sold at a price we could live with and they're going to a home that I believe they will have an opportunity to perform for.

In conclusion, if you're looking to market any group of cattle, call ConneXion. Give them a chance to earn your business. You'll be impressed by their attitude and willingness to work for you. I promise you!

Toby Abel - Abel Ranch
I have both sold and purchased cattle through Connexion Livestock and found it to be one of the most stress free, straightforward and easiest ways to trade. Boe has been great to deal with and I would recommend them to anyone.

Billy Whitehurst - Makale Livestock
Working with ConneXion has been great. They take the stress out of selling livestock. They are upfront and honest.

Bryan & Chelsea Phipps - Phipps Ranch
We have worked with Scott for several years now. He has always done his best to market our cattle. Scott is a very honorable person to have around.

Sarah Nash - Nash Land & Livestock
ConneXion is the best way a rancher can market their cattle. They work hard to get you the best prices and rep your cattle to buyers across the US and Canada! Fetching our operation some of the best prices in the market with less commission helps our bottom line. We look forward every year to marketing our cattle with Boe & Scott!

Clayton Malson - SE Investments
This year we marketed 2,900 calves through ConneXion. Their knowledge of the market and their wide range of contacts in the industry allowed us to successfully market the cattle that we had for sale for a good price. Boe and Scott are good people and are a pleasure to work with.

Hank Willemsma - Matador Cattle Company
I have been marketing calves with the ConneXion for a number of years. They have been very innovative in ways to market cattle. You can use their online show list, or the online auction where you set the price. This price can be adjusted as warranted based on the market trend. I feel more involved with the marketing of my calves with either of these methods. The Robbies have always been very professional and courteous to work with. They watch the markets closely and are able to advise you on where they think the markets are heading. This is beneficial when it comes time to make your marketing decisions. I have also worked with them to purchase cattle. They were able to find just what I was looking for. I highly recommend Connexion Livestock for your livestock marketing decisions.

Bruce Neuman - Neuman Charolais
ConneXion Livestock has been valuable to us as both a buyer and a seller. The reasons I continue to use their services, is Scott and Boe actively market cattle and when we are ready to buy or sell we have always gotten desired results. Their whole process from the show list and timed auctions to the security of escrow is a low-stress way to get business done. The good relationships they have built in the industry are apparent every time we have shipped or received cattle, and, because of that, I feel our dealings have always been fair, represented, and well taken care of and is why I recommend ConneXion Livestock.

Charlie Gilman - Gilman IH Cattle
Frequently Asked Questions
Still have questions? We can answer them! There's probably more information here than you care to know but we are completely open and transparent about the way we do business.
Sales Information -
In the ConneXion Marketing Program, there is only a percentage commission on the sale of your cattle.
FREE to get an evaluation of what your cattle are worth in the Current Market
FREE to be Listed on the Show List
2% Commission on the Sale of Feeder Cattle and 3% on Breeding Stock. We only get paid when we get a deal done for you!
Connexion Prices small lots of feeder cattle with our 26 stage algorithm
With dynamic pricing, the price of your cattle is calculated based on the CME Commodity markets in Real Time. This means that the ask price on your calves may move higher or lower depending on the market. However, our algo/dynamic pricing guarantees a competitive price, so you can be confident that you're getting a fair deal.
One of the biggest advantages of dynamic pricing is that it gives you more control over when you sell your cattle. Traditionally, small producers have to haul cattle to the auction fall, when sale barns are overrun with cattle, and there aren't enough buyers or trucks. This creates a risky situation where sellers have no control over the price they receive and often have to settle for significant discounts to the fair market value. We believe that you deserve better.
With dynamic pricing, you can choose when to list your cattle for sale. This gives you the flexibility to Forward Contract your cattle when the market is more favorable.
Think of our dynamic pricing option as a "market sell order" in the stock market. Just as investors place orders to sell their stocks at market prices, you can list your cattle for sale and let the market determine the price. This approach eliminates the need for complex negotiations and allows for a streamlined and efficient sales process. When a buyer clicks "Buy Now," they purchase your cattle at the prevailing market price, ensuring transparency and fairness for all parties involved.
I think you'll find that dynamic pricing is designed to let you take control of your cattle marketing and get the best possible price for your cattle.
As much as we would like to be able to hand out Cash Bids to everyone, we cannot control the market. However, ConneXion does guarantee the best possible environment, tools and techniques to expose the real value of your cattle to a large network of quality buyers and the most fair pricing algorithm that does in fact guarantee you fair market value.
The time it takes to sell depends on the cattle, price, and the market. I have had cattle sold within 53 minutes of posting them online, but most of the cattle sell within 7-10 days after being put on the Show List. Sometimes it takes time to find the right buyer, or we might be a little too early to the market.
Cattle are left on the Show List for 30 days. If a set doesn't sell within that time, it means that we need to adjust our strategy, either by reducing our price, changing some lot details or getting better video. Taking too long to sell is usually an indicator of being priced too high.
Let us list your cattle for 30 days (even though it rarely takes that long) and if we can't sell them in that time, you may choose to take your marketing efforts elsewhere. You have nothing to lose! Like we said above, think of us like a Real Estate Agent, it is in your best interest to work together!
About ConneXion -
ConneXion is a Family Business operated by the Robbie Family: Scott, Mitzi and Boe Robbie. Our Family has been in the Cattle Marketing Business for over 25 Years, delivering Experience, Integrity and Innovation! Our combined experiences, in different livestock ventures, Cattle Feeding and Independent Order Buying, has given us plenty of experience so we can better help our customers on both sides. Our family's "Legacy of Caring" is traced back to Scott's Grandfather, Franklin, who founded the Yellowstone Boys & Girls Ranch in Billings, MT. Finally, our Innovations have come with the creation of the ConneXion Livestock Platform and the cutting edge techniques used to market livestock across the United States.
You can do so much more! While our Primary business is marketing feeder cattle year-round, ConneXion has proven to be one of the elite marketers for breeding stock, at times getting some of the highest prices for bred cows in the nation! But it doesn't stop there! We have ran Production Bull Sales, County Fair 4-H Sales, Show Pig Auctions, Colt Sales, and the REAL Ranch Horse Invitational Sale.
ConneXion has proven to be one of the elite marketers for breeding stock. Check out our
Professional Guide to Marketing Bred Cows
that has earned our sellers some of the best bred stock prices in the nation!
With ConneXion, we help you do the 3 most important things that help you to get the best price!
1. REPRESENT the cattle accurately & properly to give confidence to buyers now and in the future!
Give the most accurate information possible about your management, genetics, health, and nutrition program! This information helps buyers to know exactly what they are getting!

With ConneXion, you get a Full Web Page with Descriptions, Write-ups, Documents, Photos and Video, dedicated to only your cattle. Better than a 3x3" Square in a 100 page catalog right?

If possible, include any historical data about past delivery weights, past feedlot performance, finishing weights and carcass quality if available. This important data gives buyers a better idea of how the cattle will perform so they can more accurately forecast costs, opportunities and revenue! Also, Don't forget to get a Test Weight! It's well worth your time and effort!

Quality Video! - We can't stress enough how important quality video is to give buyers a real-life look at what they are buying. This is the only physical representation they will get before the cattle arrive. If you ca provide as many pictures as you can, that will go a long way!
2. EXPOSE the value of your program to the right kind of buyers who value quality!
Calling 3 or 4 cattle buyers and trying create competition barely ever works. It's an auction with only 3 or 4 buyers bidding you less!

ConneXion will actively Market your cattle online to thousands of potential buyers who value quality! Through targeted marketing across multiple platforms, we will reach the right buyer for you!

Our world class Buyer base has buyers registered from 29 states and most of them across the heart of the cattle feeding region, and we get new buyers signing up every month!

Reaching Big Commercial feedlots isn't enough to create competition either. Commercial yards are only looking for cattle of an average quality UNDER a certain price. It's all about volume. That's why big commercial yards like the big videos, there is a certain standard of quality and they can get lots of cattle bought under their price limit all in one shot.
3. Make it Easy for Buyers to COMPETE for your cattle!
If Buyers have to filter through 100 pages of a catalog, somehow pick yours out of 100,000 head and happen to catch the two minutes that you're on the block, is that really the best for you?

With Either the "Show List" or "Online Auction" Marketing Options, ConneXion makes it easy for buyers to view and purchase your cattle online!

If you work with a country order buyer, how many feeders will they contact about your cattle? 10? 20? Actually, it may only be 4 or 5. Then, they probably won't make them bid against each other.

Your cattle will be listed until we can get a deal done for you. Our Show List is marketed weekly to THOUSANDS of feeders and buyers across the United States. No one can market your cattle better! Better than hoping everyone is watching your 2 minutes of Glory on the Auction Block right?
Our Network of over 1,000 registered Customers includes all kinds of different sized operations across 29 States!
Cattle Feeders with capacities ranging from 60 head to 100,000 head!

Our Primary Feeder Buyers are from Family Farms & Feeding Operations across ND, SD, CO, MN, IA, NE, KS

Yearling Buyers and Grazing Programs also span across ID, MT, WA, CA, WY
Cow/Calf Ranches of all sizes, programs and calving seasons!
You don't have to produce the cattle to fit the market, you can produce cattle that fit your program and we find the buyers! We can find the buyers for any class or program!
Our team and our company protects our customers every step of the way. ConneXion is a licensed fiduciary, meaning that we are bound not only by our personal integrity but by law to act in the best interest of our customers at all times. This includes being present at every delivery to ensure contract specifications are met, and any adjustments are agreed to by all 3 parties, and your proceeds are calculated accurately. We further protect our customers in the event of breach of contract or failure to perform by the other party. The best protection is by Representing your product accurately, qualifying buyers to the highest standards, and transacting the proceeds through an Escrow Account. You are 100% protected in any transaction with ConneXion. Our Payment standards EXCEED those of any other livestock marketing firm in the NATION!
There is not a long list of reps as there is with most big video sales. Our buyers like that we put eyes on all the cattle we market and trust us to represent them right! Like we say above, this is a family business, so you are most likely going to deal with Boe Robbie or Scott Robbie. Throughout the process you may also have contact with Mitzi Robbie, who handles all the Office Work. Our small and focused team allows us to focus better on the individual needs of our customers. From the price evaluation, videoing, pricing, marketing and finally on shipping day, either Boe or Scott will be there to help you all along the way.
ConneXion offers great options for you as a cattle producer to market your livestock and we are always innovating new solutions. You get to pick how you sell because there are advantages to each method!
Show List - Dynamic Price Marketing
Special Sales - Herd Dispersion Sales Special for a Single Seller
All Livestock Sales through ConneXion are transacted through an Escrow Trust Account. An Escrow Account is a regulated account to protect two parties during high dollar transactions.
ConneXion has a fiduciary responsibility and is non-partial third party who acts with the interest of both buyers and sellers in mind to make sure both parties and the complex sales arrangements are satisfied.
Here's How Payments Work:
Upon successful Purchase/Winning Bid for Livestock, $100 per head partial payment is due from Buyer. ConneXion will pay $90 per head to the Seller as down payment and hold $10 per head as deposit on commission.
Prior to shipping day, the Buyer must pay 100% of Gross Contract amount less Down Payment into the Escrow Trust.
Sellers are notified by the Escrow Bank that funds are deposited.
ConneXion Representative and Seller will weigh, sort and slide the cattle like any other delivery according to contract terms.
Cattle will ship to the Buyer. Buyer has a 24 hour inspection period from the time the cattle ship to ensure the cattle are as represented. Upon approval from Buyer, exact sale proceeds will be wired to seller's account.
ConneXion's Online Platform is revolutionizing the way cattlemen buy and sell livestock. Our Escrow Trust offers a 100% Guarantee of payment like no other marketing company in the nation can match!
By Wiring the funds directly to the seller, the payment is more secure and funds are available to the seller faster than a check. Personal and Certified Checks are becoming obsolete in commerce because of the rampant fraud across the country. Most banks will not even accept a certified check anymore because of the increased risk of fraud.
How Does It Work? -
No, We are expanding capabilities to market your cattle from all over the United States. We have marketed cattle from Montana, Wyoming, South Dakota, Colorado and even Iowa! Our growing network of buyers necessitates getting cattle from other regions during different seasons. Please contact us and we will do our best to help market your cattle effectively!
ConneXion simply wants to make fair deals between buyers and sellers in hopes of building lasting relationships. We don't want to change the way you ship the cattle, as long as the conditions are fair for both parties. There are some situations where we may suggest changes that would mutually benefit sellers and buyers, like a new ship date or different shipping location. Don't forget, we have a portable scale so we can help test weigh cattle or provide it on shipping day!
Our Mission is to Market Quality Cattle with Integrity and get the best price for our sellers. To do this, we sort the cattle to be exactly what was represented to the buyer because the buyer expects to get what he paid for. Our goal is to be as close to the Gross Contract Weight as Possible, while finding the line of best fit between uniformity, contract average weight, and head counts. We will work closely with you to best to describe, video and represent the cattle correctly at sale time and want them to be that way at delivery. Most sets of cattle need a 10% sort to make them uniform, while others take a greater sort.
We've all been there, even in the middle of April, we've froze ears on calves too. We know that sometimes it just doesn't matter how much you do, there will be a few or maybe a lot of frozen ears. Calves with frozen ears AND frozen tails CANNOT be accepted. This is because a froze up calf most likely has froze up feet and very likely lung damage as well. He may be fine on the ranch for a while, BUT it's a completely different situation at a feedlot.
At a Feedlot between 800-900 lbs, cattle get moved on to a "hot" concentrate ration to put on the last 500-600 lbs of "finish". If a calf's feet are weakened by freezing, when their bodies are subjected to a hot ration, they will likely develop Laminitis/Founder at a critical point in their lives, right around 1,200 lbs. Founder or Laminitis also does more internal damage than it does to their feet. The real problem is that a foundered steer's gut may stop functioning correctly and he will cease to gain any weight beyond 1,200 lbs. That steer was most likely projected to finish at 1400 lbs, so he will be a net loss at this point. Not to mention, he'll be a money pit until the rest of the pen is finished and sold, resulting in a greater loss.
Foundering, coupled with hot, humid weather, adds additional strain to the calf's lungs which may be compromised because of being born in cold conditions. Hot, humid July weather on a fat, black, lung-damaged steer isn't a good recipe for success. So, the Frozen calf's body is most likely to fail just before the finish line, making it a very expensive problem for feeders.
If a calf has MORE than 50% of the ear intact they will most likely be OK to make the truck (Situation Dependent, some buyers will refuse to take any nipped eared calves, some calves with full or nipped ears can still show signs of frozen feet or lung damage later in the feeding period). Visit with us if you have some worries about frozen ears and we'll make a plan to help you work through it. Please be candid with the frozen ears situation. If we advertise "NO frozen or nipped ears", we will not ship ANY frozen ears. We will hold cattle to the the levels you represent to us and the Buyers. If lots of calves have frozen ears, tell us, and we will sell them that way and ship them all. As long as they are represented correctly, the buyers can be OK with it if they choose to take that risk. Our buyers expect to get what they pay for!
ConneXion uses different slides for different situations and offers choices to sellers to reflect their confidence in weights and promote their cattle. We can uses different slides, cost of gain slides, or weight stops to your advantage. Every operation is different and we want to help both parties make profitable agreements!
Once again, we strive to make the cattle as close to how they were represented as possible. At delivery we want to be as close as we can to the GROSS CONTRACT WEIGHT, while finding the line of best fit between uniformity, head counts and average weight.